Kimotsuki town is located at the eastern part of Osumi peninsula projecting to the south in Kagoshima prefecture.
Kimotsuki mountain range, 900 meters above sea level, lies in the center of town. Abundant in nature, 90 percent of the town is occupied by mountains and forest.
It is a place where ancient traditions and legends are still alive, as well as a place of cutting-edge space science where rockets are launched!
Miki Maya will take you on an enchanting trip of Kimotsuki town, where you can feel the past, present and future all at the same time.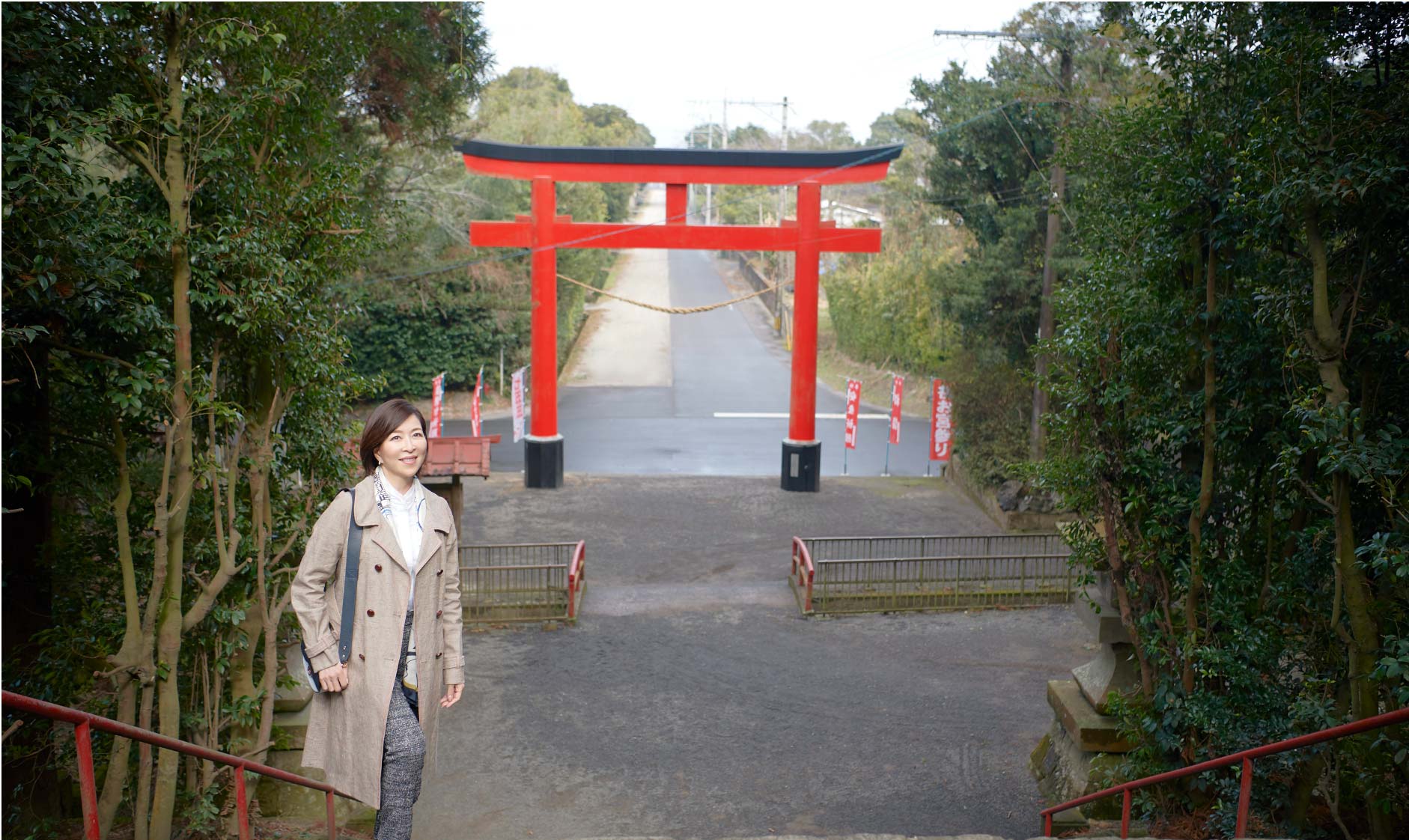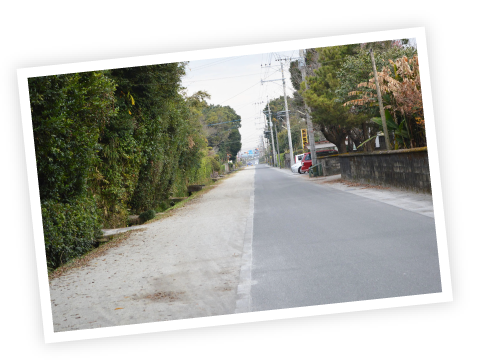 This old shrine is believed to be built in 984. The name "Shijuku" comes from the fact that the total number of deities enshrined here are 49. A path stretches straight for about 330 meters with the shrine in the background. The left half of the road remains unpaved and is used for "Yabusame (horseback archery)," which is performed on the 3rd Sunday of October every year. This is a traditional event that has been passed down for about 900 years. It's worth watching the boy elected as the archer shooting arrows in a brave manner on horseback! The shrine office sells "Ema (a votive wooden tablet)" with the illustrated picture of the "Yabusame."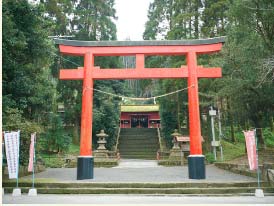 ADDR: 5580, Niitomi, Kimotsuki-cho
TEL: 0994-65-2938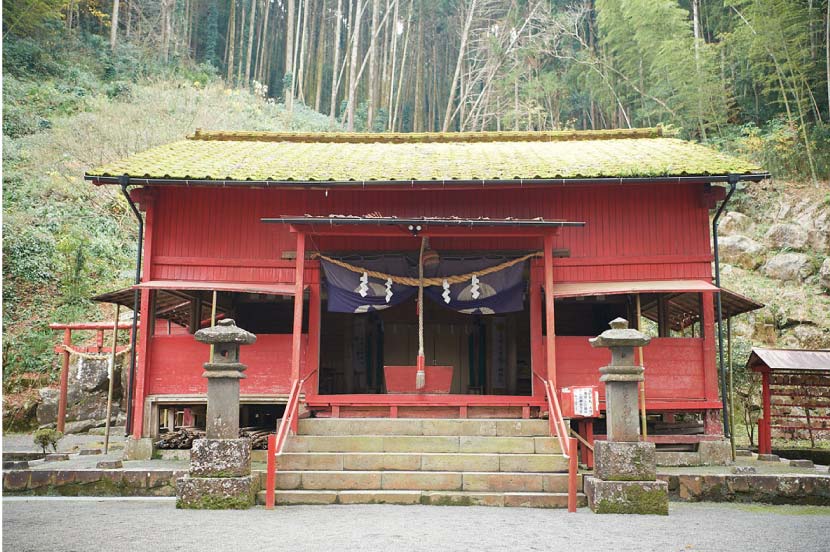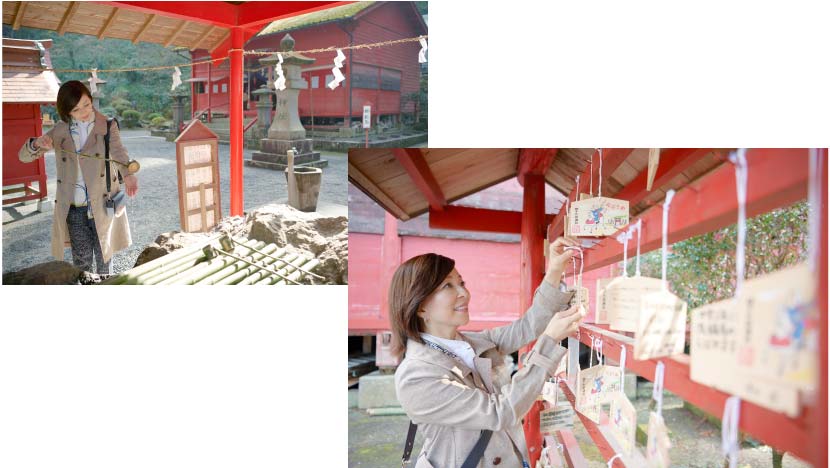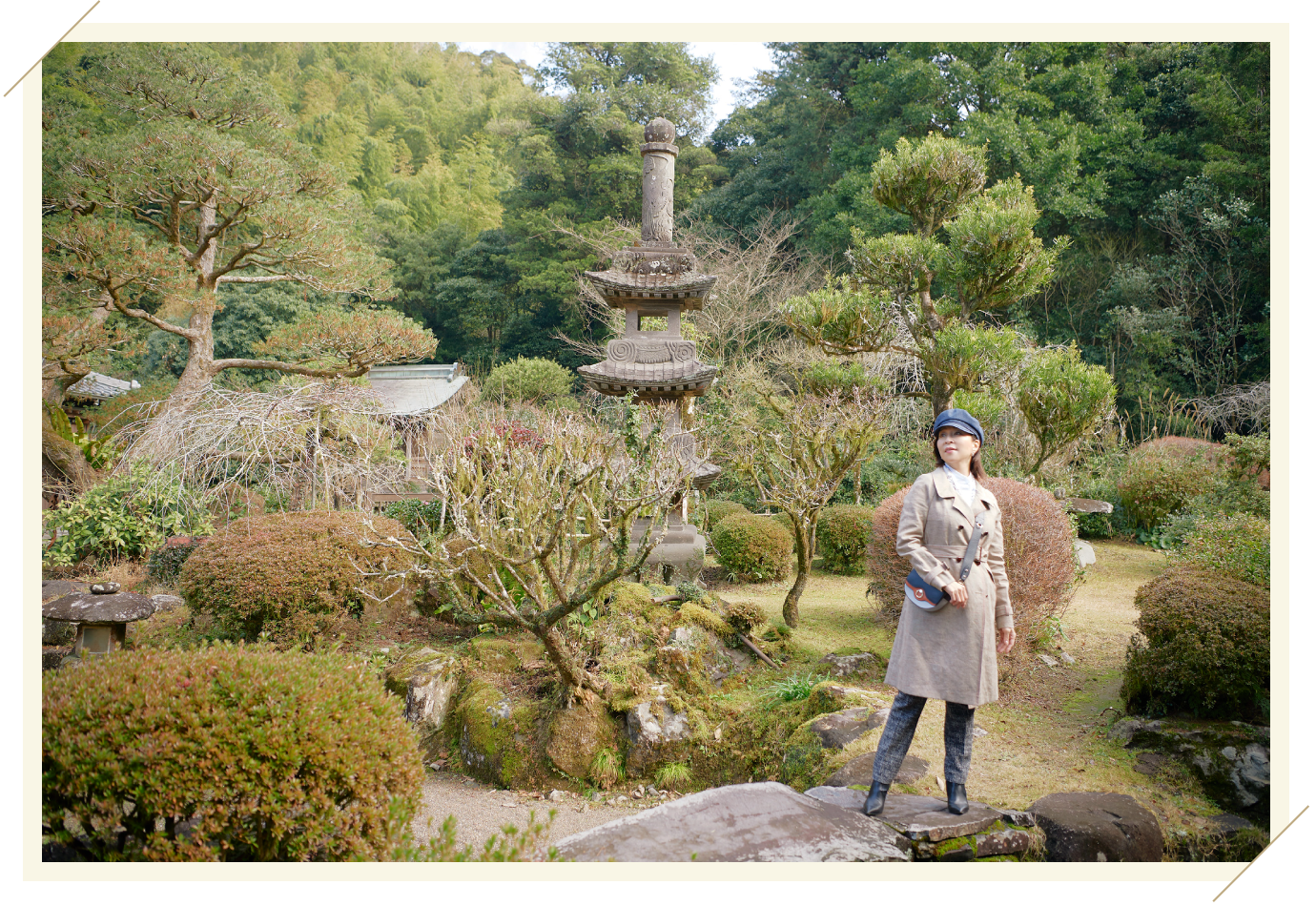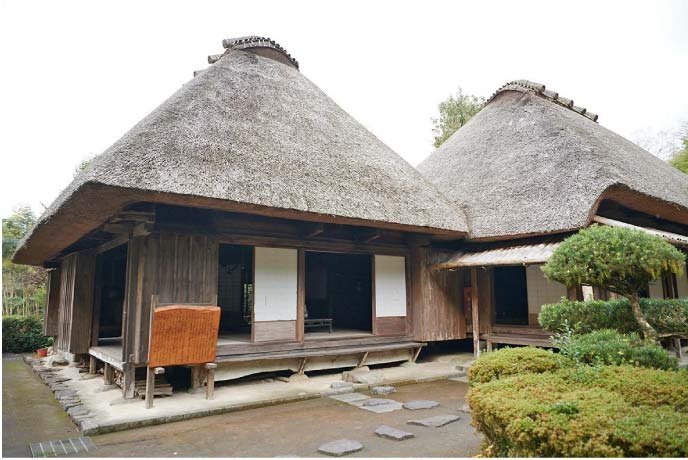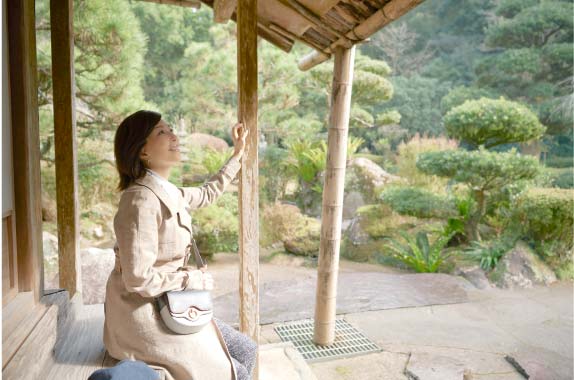 This local residence from the Edo Period is designated as an important cultural property of Japan. Believed to be built around 1810, this residence is the birth place of late Susumu Nikaido, a politician who committed himself to the normalization of diplomatic relations between Japan and China. The residence consists of "Omote," a building for guests, and "Nakae," a building for a daily life. The characteristic of this residence lies in its staggered structure with a hipped roof built by crossing the two buildings orthogonally. Except for this residence, there are only 2 thatched-roof samurai residences of the Satsuma feudal domain remaining to this day. Its garden built with the hill in the background is also marvelous.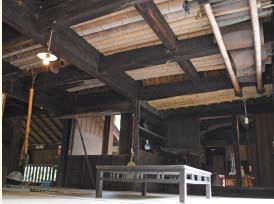 ADDR: 5595, Niitomi, Kimotsuki-cho
TEL: 0994-65-0170 (Kimotsuki Museum of History and Folklore)
OPEN: 9:30a.m. to 5:00p.m.
CLOSED: Monday (open on national holidays)
ADMISSION: 300 JPY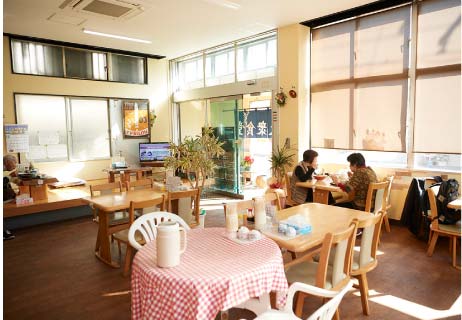 This is an inexpensive restaurant that has been in business for 4 generations. Although the restaurant has moved across the street, and the building has changed from the former "Showa-retro" style to the new store, the delicious taste that has been loved for years has been inherited and unchanged. You can savor "Teishoku (set meals)," "Donburi (a bowl of rice topped with food)" and noodles that are made by using local fresh ingredients. Particularly recommended is "Fried Fish Teishoku." Cooked by using local fish caught at the local fishing port, the fried fish is tender and a good side dish for locally grown rice. You will be surprised at the volume of the food but definitely polish it off!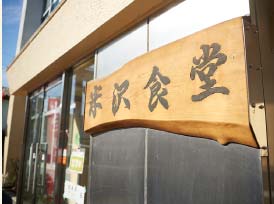 ADDR: 128-3, Niitomi, Kimotsuki-cho
TEL: 0994-65-2128
OPEN: 10:30a.m. to 5:00p.m.
CLOSED: Sundays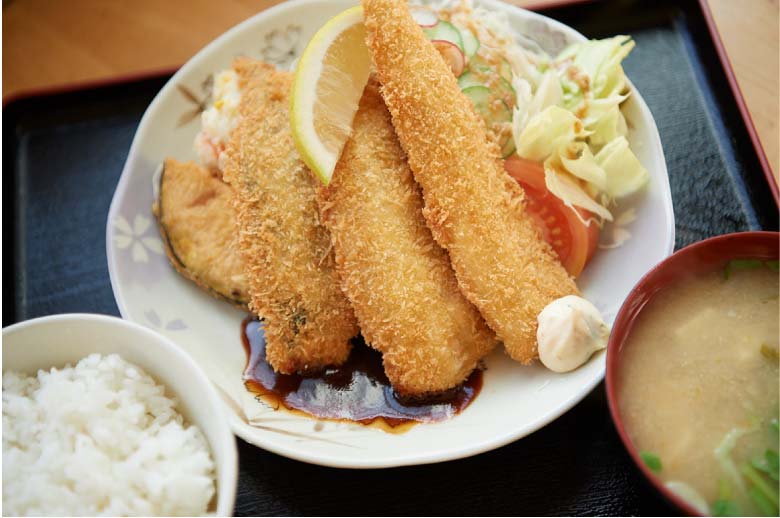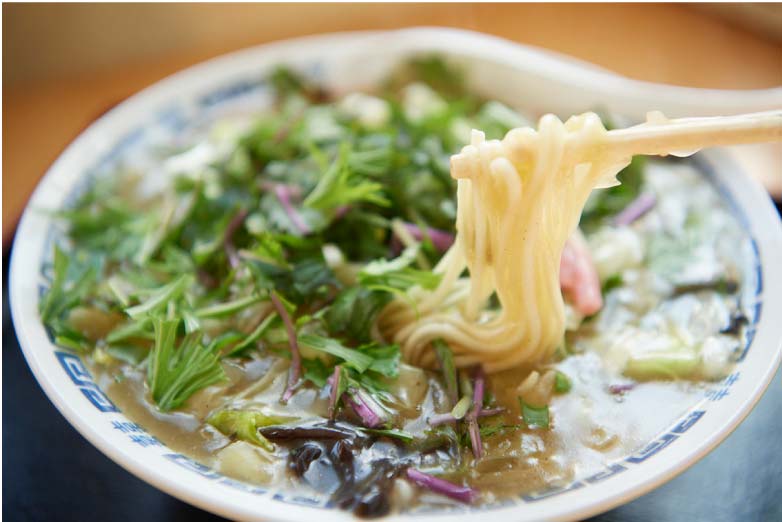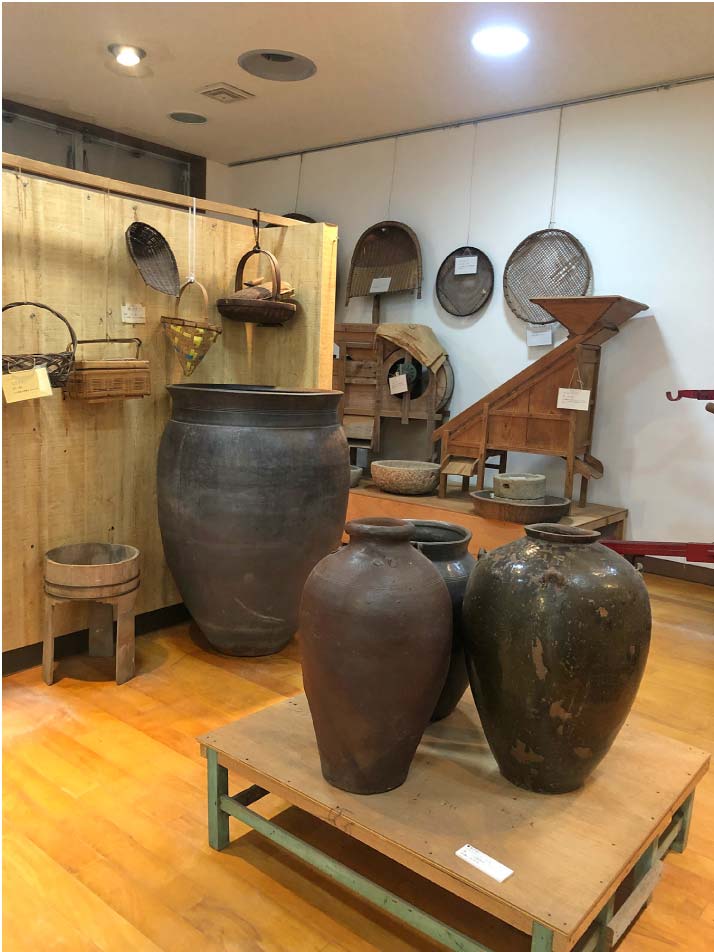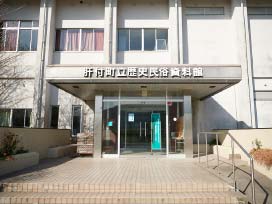 ADDR: 1936, Nosaki, Kimotsuki-cho
TEL: 0994-65-0170
OPEN: 9:00a.m. to 4:30p.m.
CLOSED: Mondays, national holidays and New Year holidays (From December 28 to January 4)
ADMISSION: Free of charge

This museum is located in the "Tsukazaki Kofun Cluster", a nationally designated historical site, where 5 keyhole-shaped mounds and 54 round burial mounds are scattered throughout a rural area. The museum exhibits the traditional folk utensils of Kimotsuki town on the 1st floor, and numerous archeological materials, mainly relics excavated from the Tsukazaki Kofun Cluster, on the 2nd floor. Unearthed relics worth seeing include items such as combinational stone coffins made by using floatstones.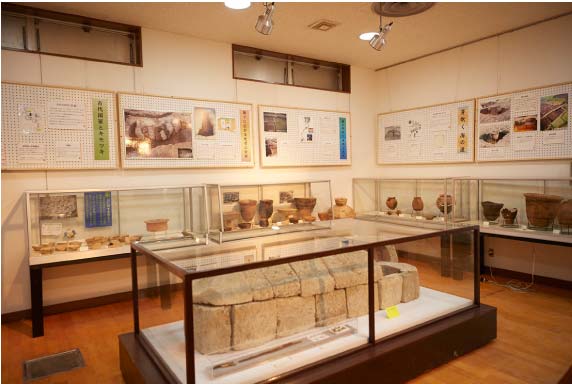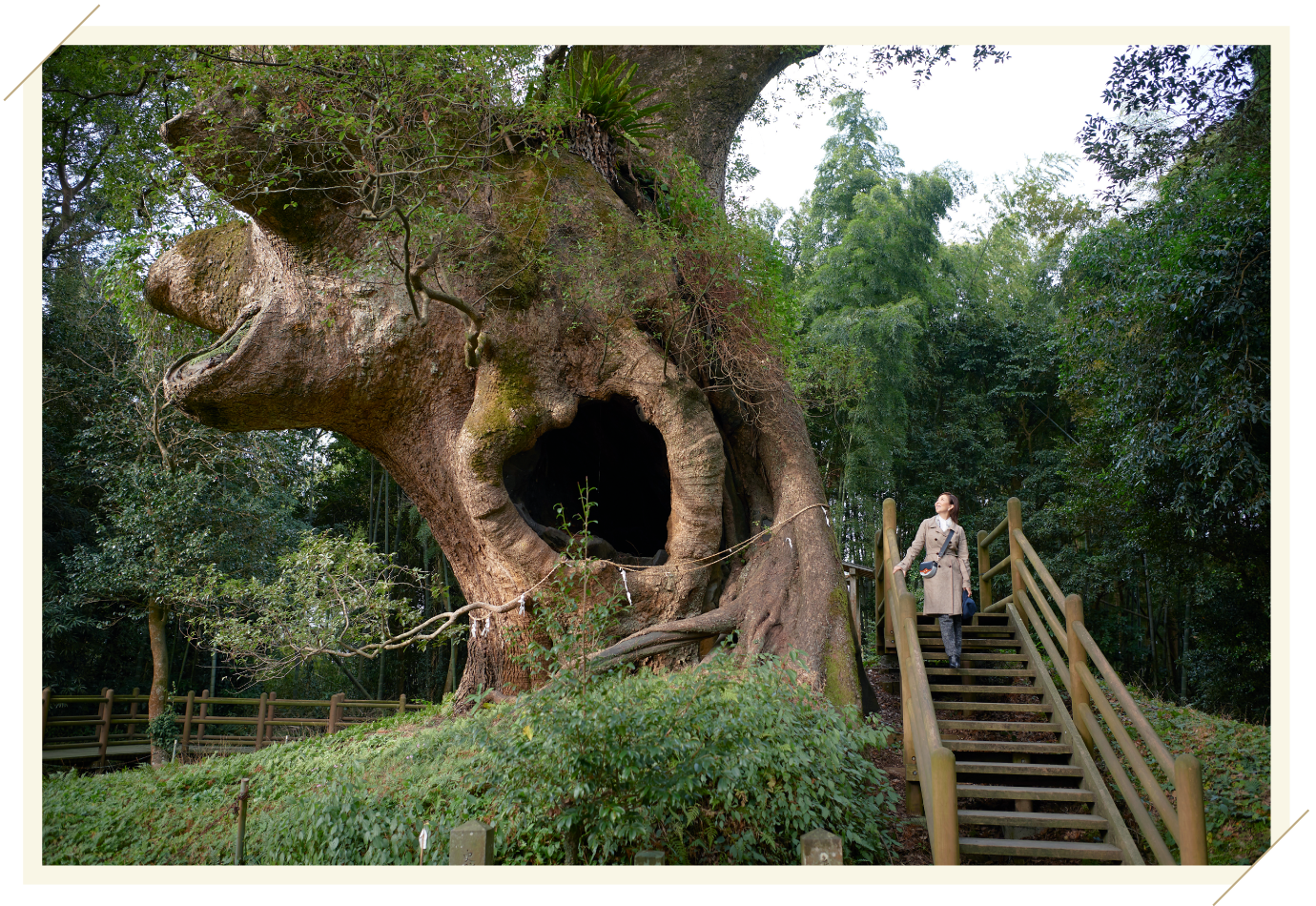 Tsukazaki Kofun Cluster consists of 59 burial mounds, including the southernmost keyhole-shaped burial mound in Japan. The camphor tree standing on the 1st burial mound is about 25 meters in height, 14 meters in circumference and is said to be 1300 years old. The tree is locally worshipped as a sacred tree and designated as Japan's natural monument. It has a hole stretching from its root to the underground, where legend has it that a large serpent lives. This is a notable spiritual spot, where you will go meet something rather than go see something.
ADDR: 2243, Nosaki, Kimotsuki-cho
TEL: 0994-65-0170(Kimotsuki Museum of History and Folklore)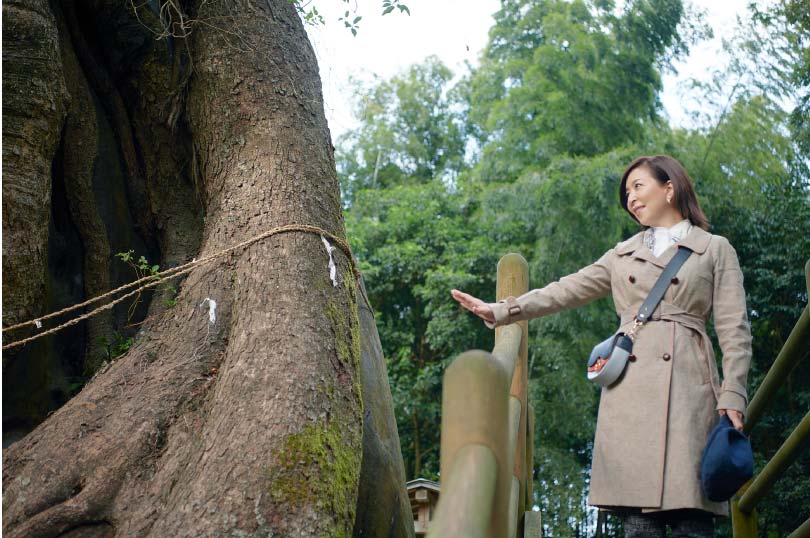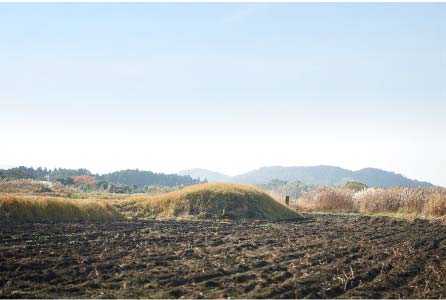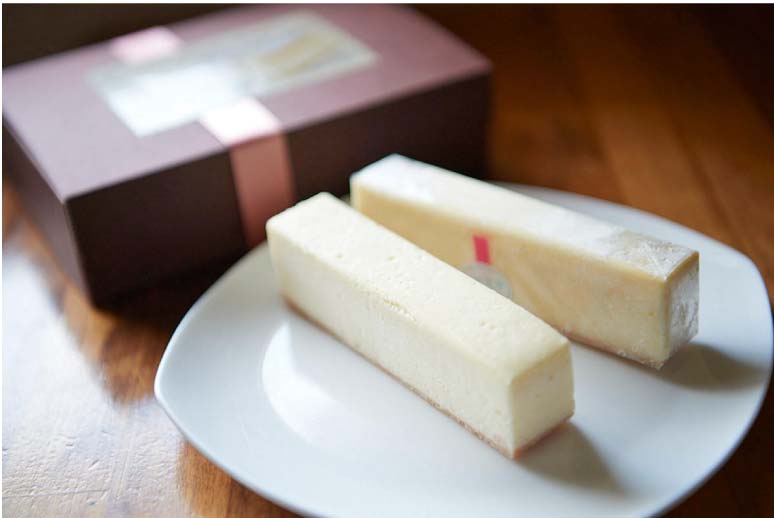 Siesta specializes in selling take-out cheesecake bars. This shop uses rich cream cheese produced in Australia and the eggs of local chickens in Uchinoura as ingredients. Extensive research resulted in the melting softness and mild taste that has won this shop popularity. Maya ate it there and extolled, "This cake melts in my mouth! What a great job." She also appeared to be fascinated by the many tole-painting works displayed in the store, made by the owner.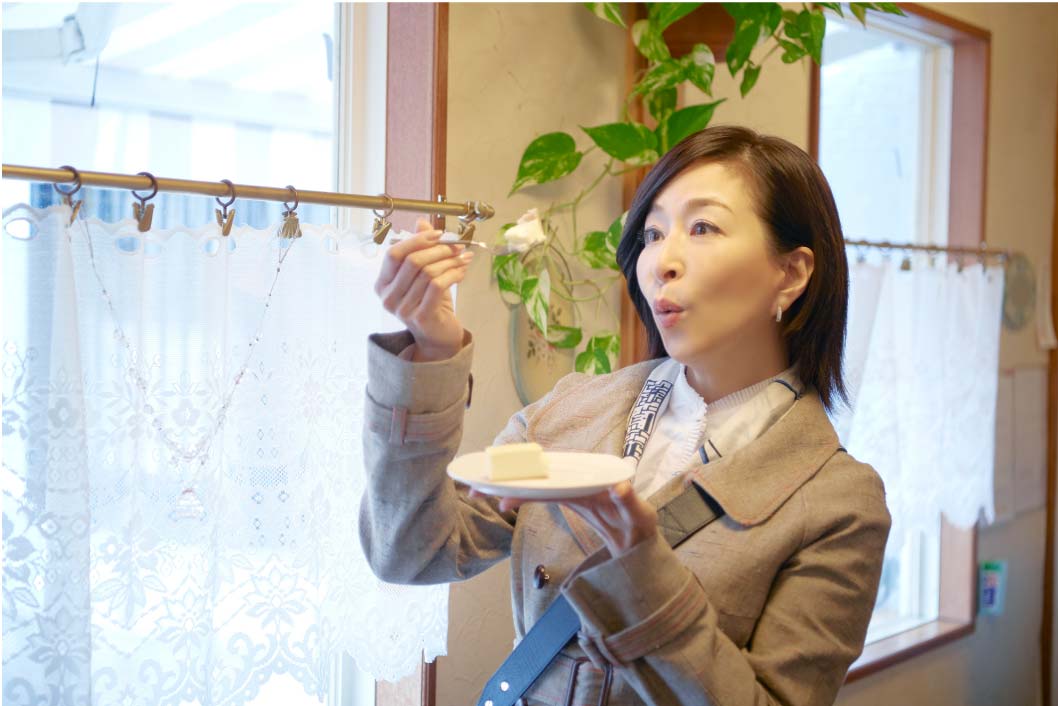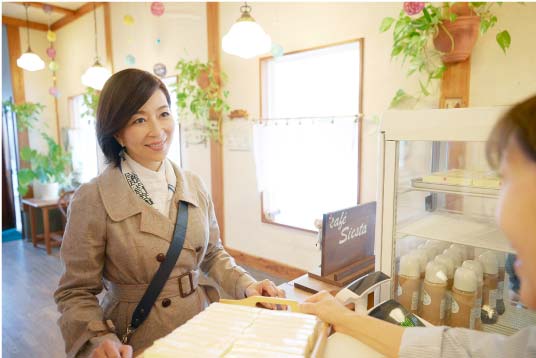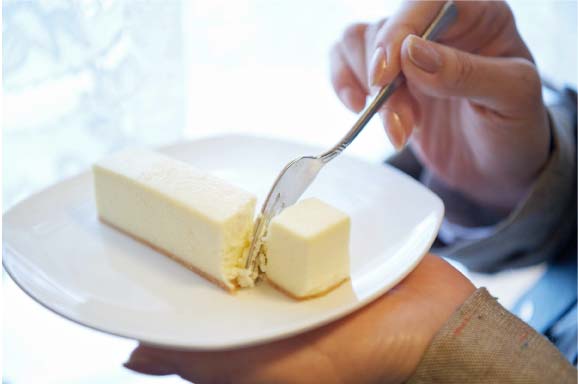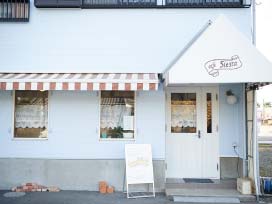 ADDR: 117-2, Niitomi, Kimotsuki-cho
TEL: 0994-65-2010
OPEN: 11:00a.m. to 6:00p.m.
ADMISSION: Thursdays and the 3rd Sunday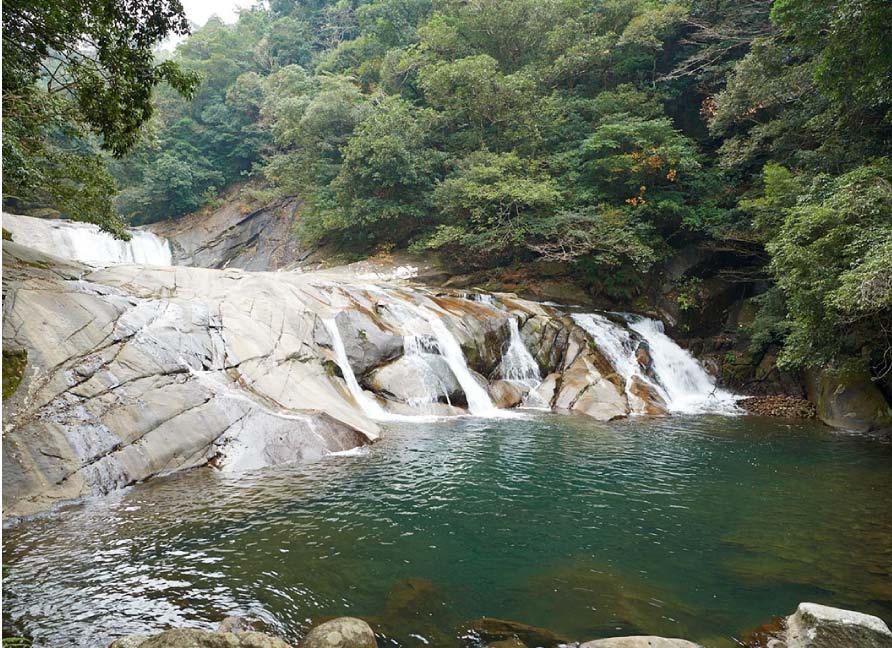 This is a waterfall flowing from a lower stream of Arase River, a tributary of Kimotsuki River. The waterfall dropping through three-layered rock surfaces is about 5 meters high and about 30 meters wide. It has a large volume of cool water even in summer, with abundant negative ions. Many people visit here for the coolness. It's also popular among local children as a place to play in the water. There is a legend that says "Ittan Momen (a Japanese ghost)" haunts this waterfall.
ADDR: Hami Todoro, Kimotsuki-cho
TEL: 0994-67-2888 (Kimotsuki Town Tourism Association)


This is a single-storied wooden school house built in 1949, designated as Japan's Registered Tangible Cultural Property. Even though the school was closed in 2012, the school house is well taken care of by locals. The appearance of the school is left as it was in the old days, making you feel as if you had time-traveled to the past. The archetypal image of Japan remains in this Kawakami region. Also recommended for taking walks, with the promenade and waterfalls of "Chinju no Mori (grove of the shirine)" of Kawakami shrine nearby.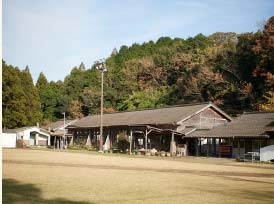 ADDR: 6339 Ushiroda, Kimotsuki-cho
TEL: 0994-65-7807(Kawakami Yamabiko Kan)
※Inquire ahead to enter the building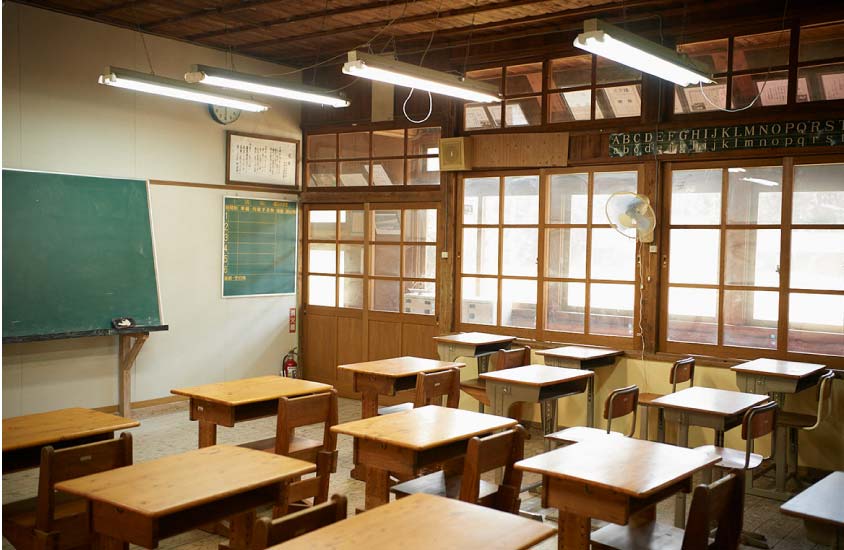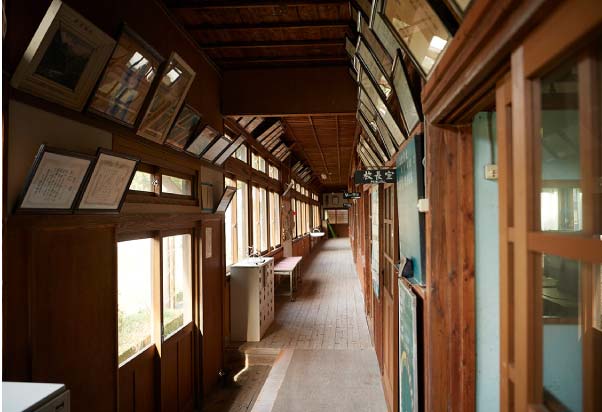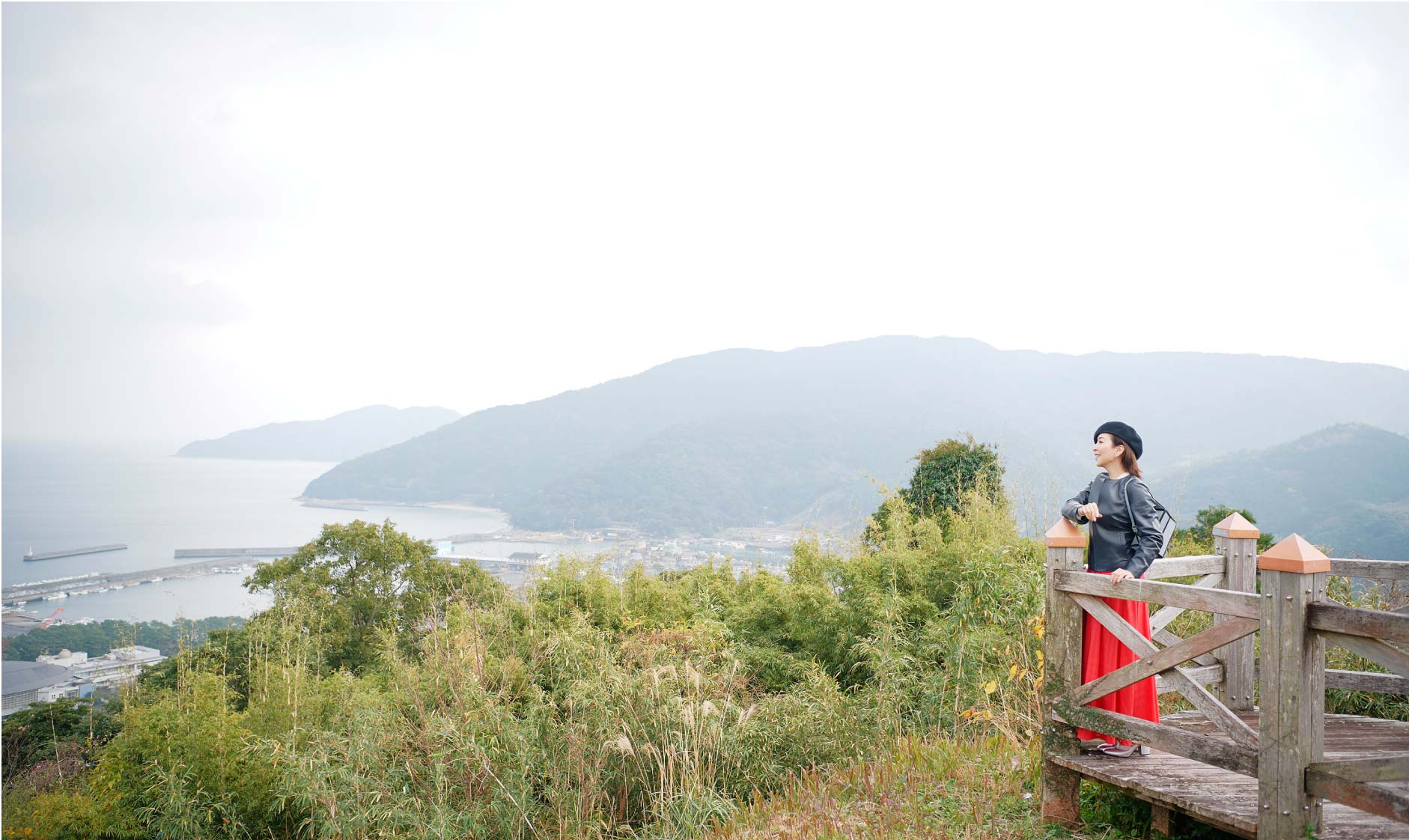 Mt. Kano is 187 meters above sea level. Stairs numbering 1,000 in all stretch from the back of Kimotsuki Town Hall's Uchinoura branch to the top of the mountain. The boardwalk overlooking Uchinoura bay is located at the 555th step. Why don't you ring "Kanae no kane (a bell)" while seeing the magnificent view? Climbing above, passing an accommodation facility "Cottage Kanodake" and an experience and communication facility "Mori no Gakusha Mokuyukan" (fee and reservation required) to the top of the mountain, you can see a stone shrine worshipping Emperor Keiko, and Kanodake shrine. You can also reach this boardwalk and close to the top of the mountain by car.
ADDR: 2030-83, Minamikata, Kimotsuki-cho
TEL: 0994-67-3055 (Mokuyukan)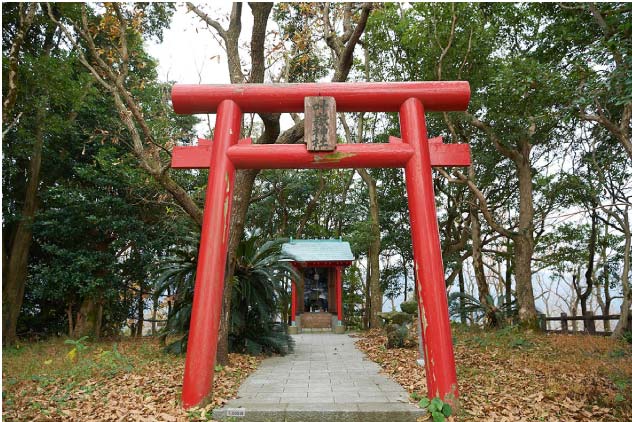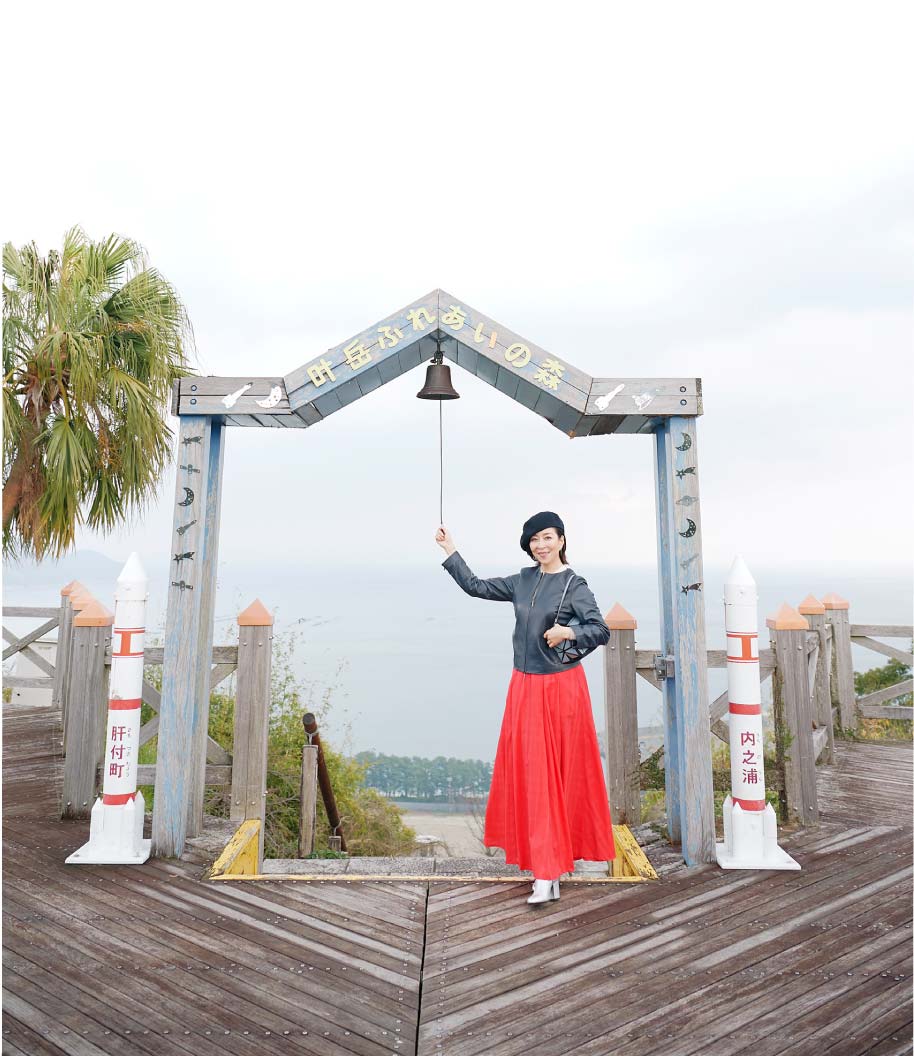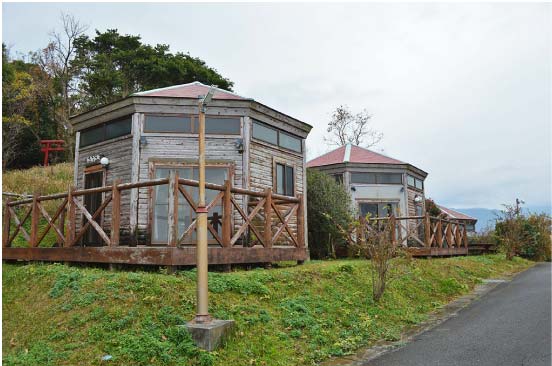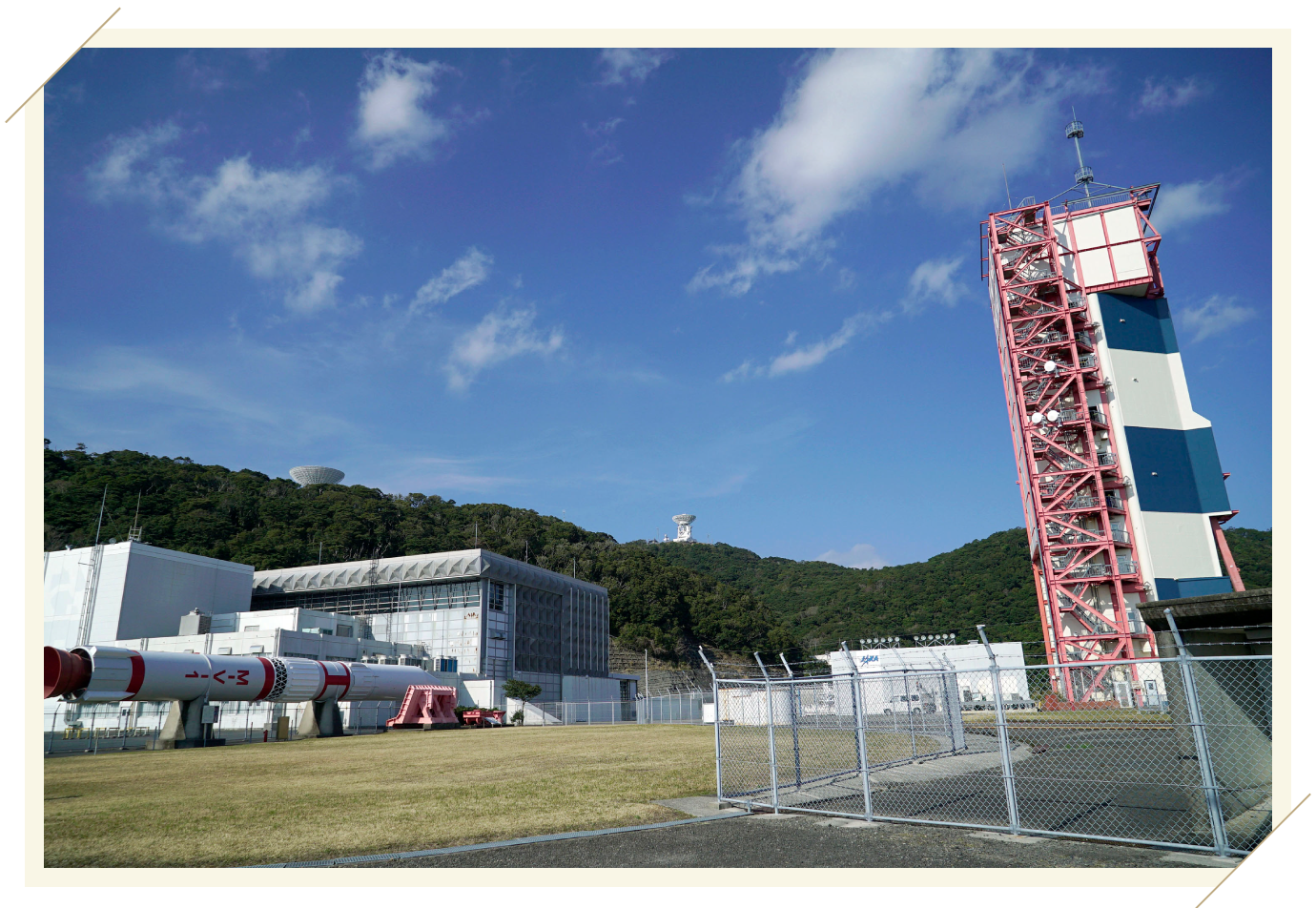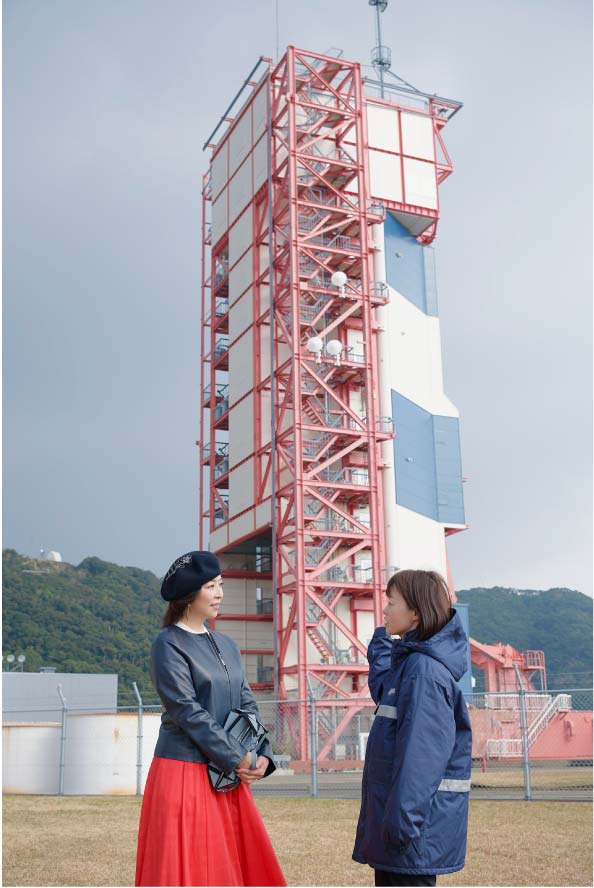 This Japan Aerospace Exploration Agency (JAXA) facility is located in the mountains, a rarity for rocket launch sites even globally. The center has launched more than 400 rockets, large and small, and about 40 artificial satellites and space probes to track and obtain data. "Hayabusa," a small planetary probe, was also launched in 2003. Next to the center is the Space Science Museum, where you can see real prototypes. This is an outstanding spot for space fans.
ADDR: 1791-13 Minamikata, Kimotsuki-cho
TEL: 050-3362-3111
OPEN: 8:30a.m. to 4:30p.m.
CLOSED: Basically open throughout the year except during launches.
ADMISSION: Free of charge
※After finishing the procedures for admission at the gate, you can tour the premises by your car.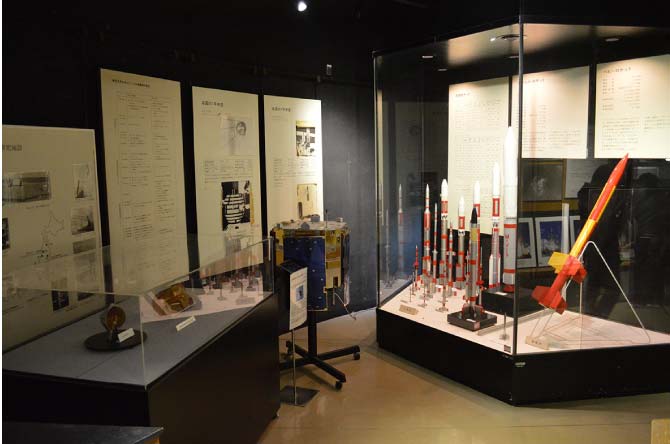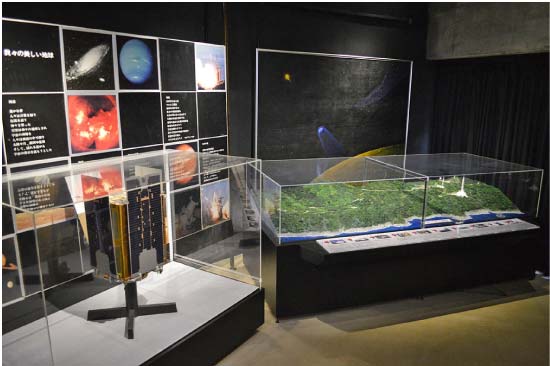 SORA-no-IE was opened across JAXA Uchinoura Space Center in August, 2019. Since the facility sells a variety of items such as space goods, space food and original goods officially authorized by JAXA, it's perfect for finding souvenirs. "Full of goods made with unique contrivances, it makes my tour enjoyable." Maya was absorbed in shopping. The shop also has sightseeing information about Kimotsuki town and Osumi peninsula. You can also enjoy takeout ice cream cones and beverages.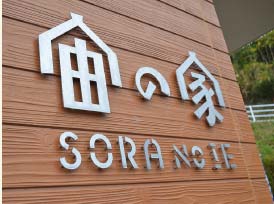 ADDR: 1791-74 Minamikata, Kimotsuki-cho
TEL: 0994-45-7371
OPEN: 10:00a.m. to 4:30p.m.(Varies with season)
CLOSED: Wednesdays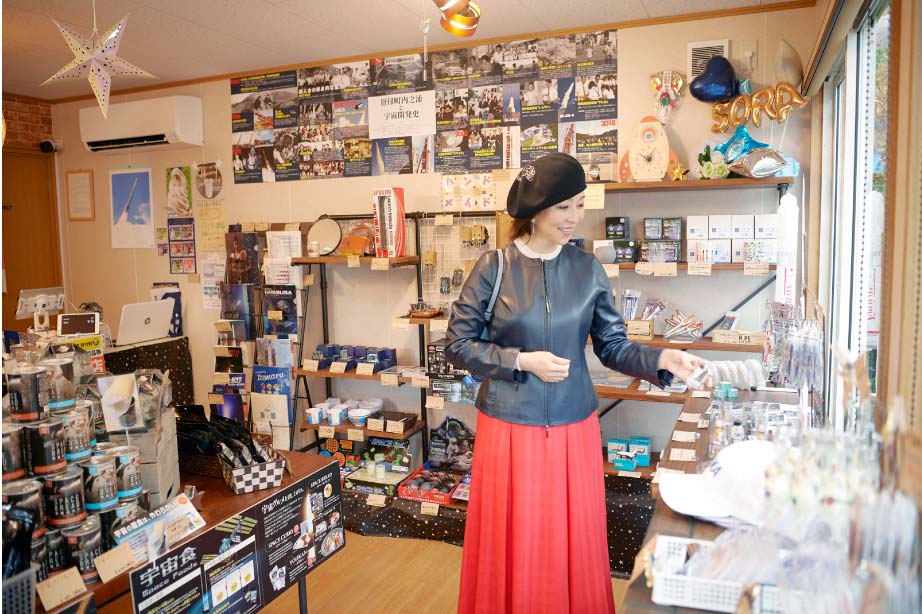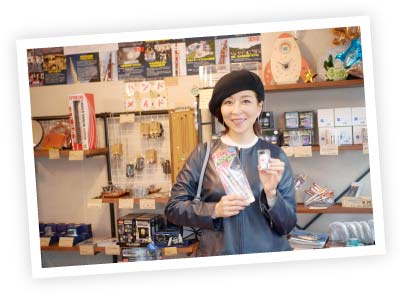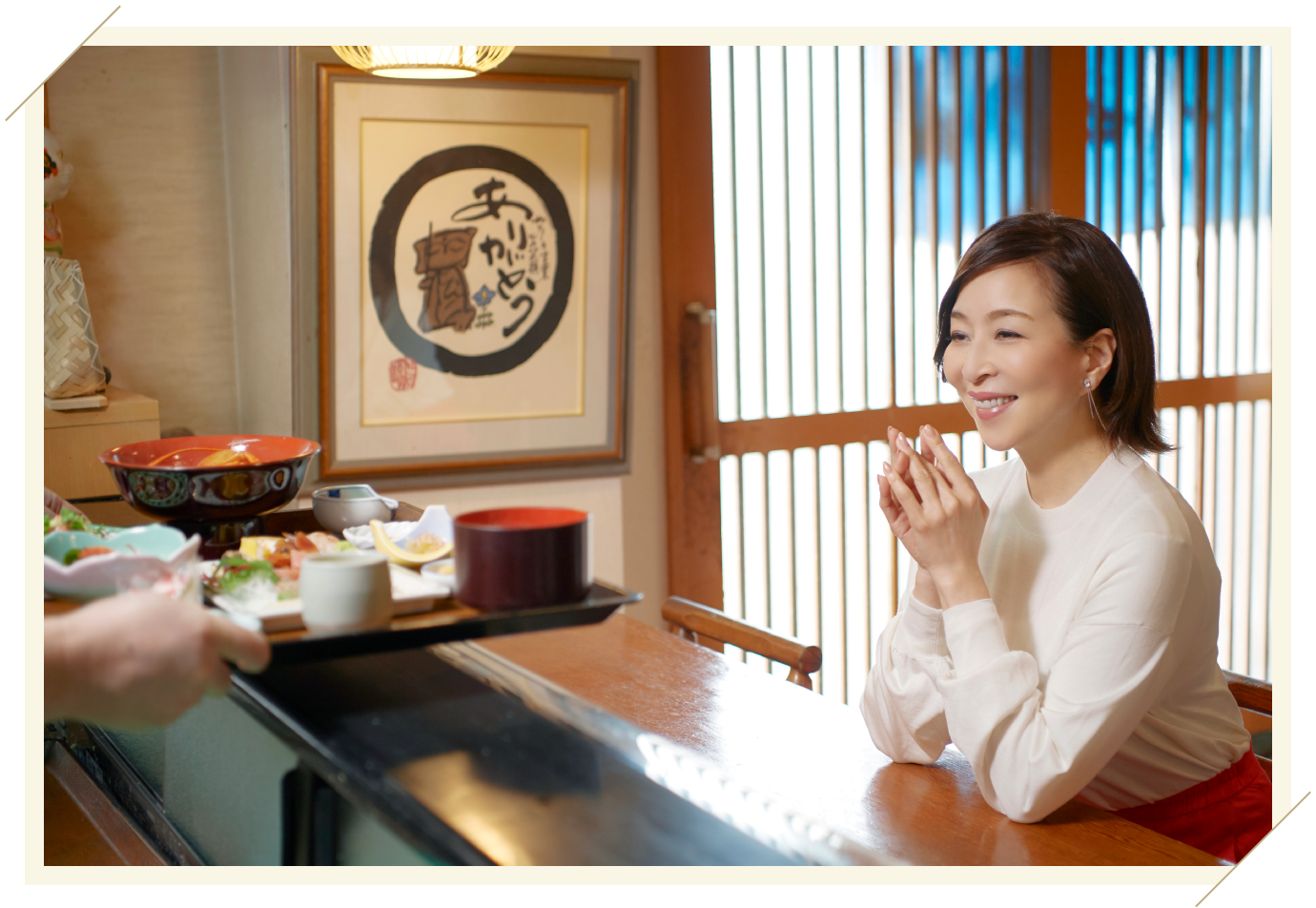 This is a seafood restaurant serving spiny lobsters and carefully selected local fish caught in Uchinoura fishing port. During the spiny lobster fishing period (September to April), be sure to try one of the extravagant dishes, including boiled lobster amd lobster sashimi. The lobster are taken from the fish tank per order to ensure freshness. Please don't forget to check on "Eggane (spiny lobster) festival" held from September to October!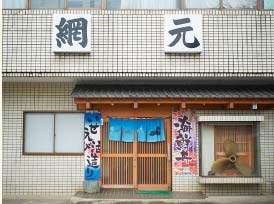 ADDR: 298-4, Minamikata, Kimotsuki-cho
TEL: 0994-67-2623
OPEN: 11:30a.m. to 2:00p.m., 5:00p.m. to 10:00p.m. (LO 8:00p.m.)
CLOSED: Irregular holidays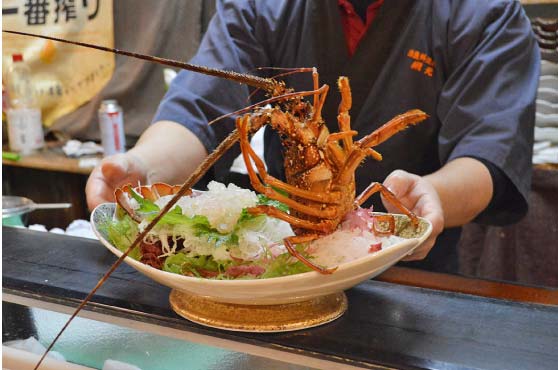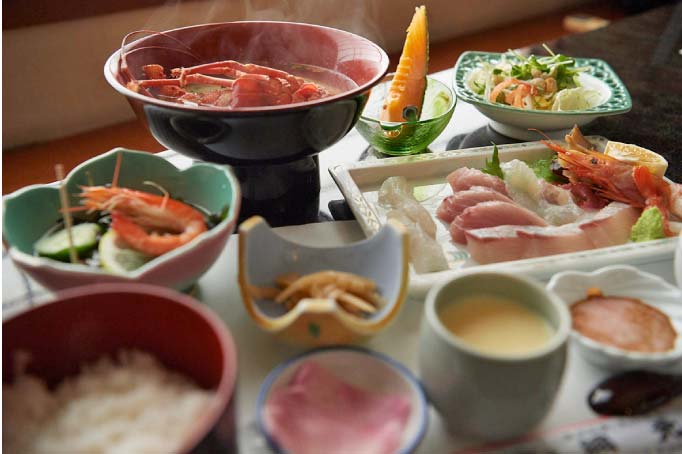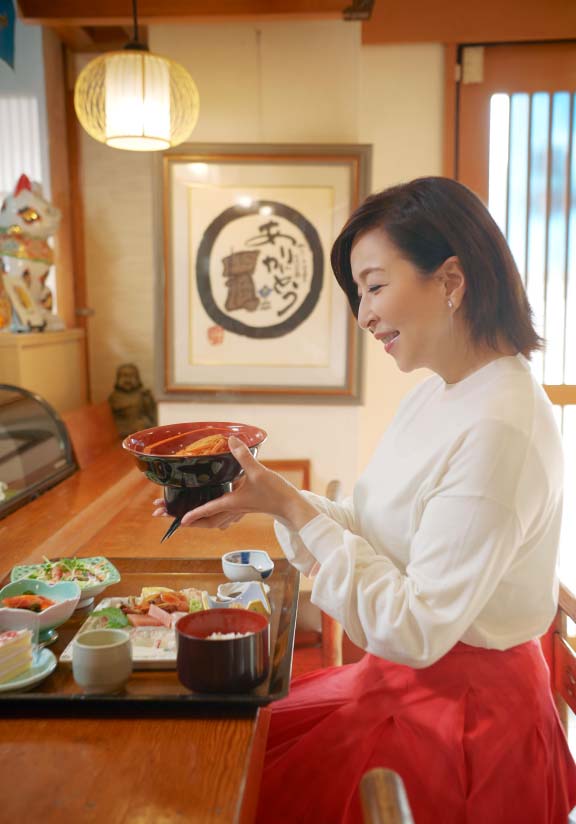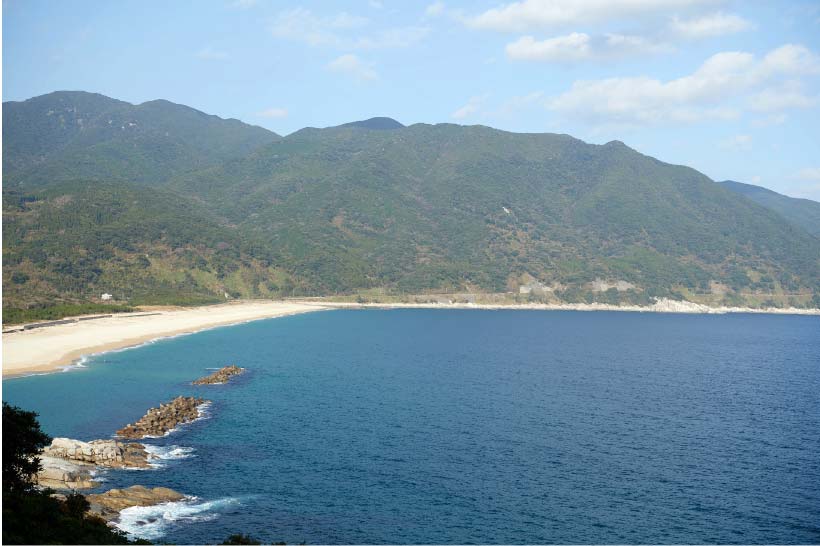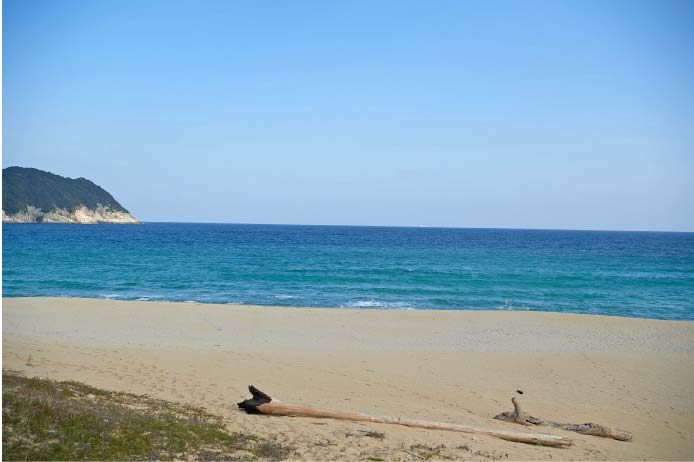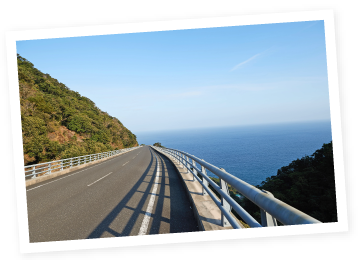 Let's drive Route 448 to the south and go to Kishira Beach. This area facing the southeastern ocean is the place in Kimotsuki where you will feel as if you were in the tropics the most. The blue Pacific Ocean stretches before your eyes. Proceeding further, you will arrive at Kishira Observatory, overlooking the beautiful beach. Let's drive further and enter into prefectural road 74 from Funama fishing port to reach Hetsuka Coast. The wide beach with pristine nature has an atmosphere of "an unexplored region". Both are well-known places where sea turtles come to lay eggs in the early summer.
Kishira Beach
ADDR: Kishira hama, Kimotsuki-cho
TEL: 0994-67-2888(Kimotsuki Town Tourism Association)
Hetsuka Beach
ADDR: Hetsuka, Kishira, Kimotsuk-cho
TEL: 0994-67-2888(Kimotsuki Town Tourism Association)


This is a Japanese traditional style hot spring resort surrounded by the abundant nature of mountains. The spring quality is simple alkaline. This hot spring has been popular as a medicinal bath that heals neuralgia, cuts, and burns since the time when the area was ruled by a feudal domain. Attached with an eatery, the facility boasts its cuisine made by using fresh seafoods laid in from a nearby fishing port in the early morning. You can also stay overnight here.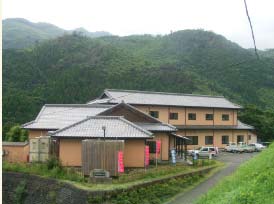 ADDR: 1603-20, Kishira, Kimotsuki-cho
TEL: 0994-34-6161
OPEN: 10:00a.m. to 9:00p.m. (close at 8:00 p.m. during winter)
CLOSED: Irregular holidays
ADMISSION: 300JPY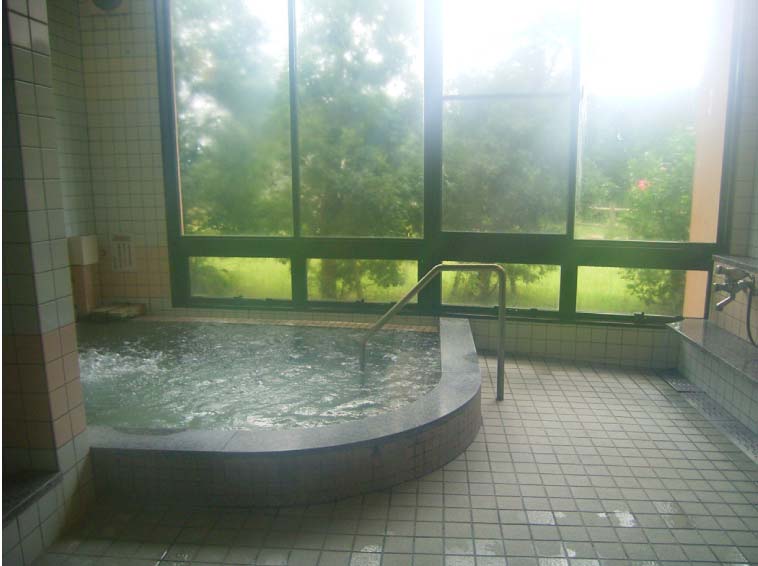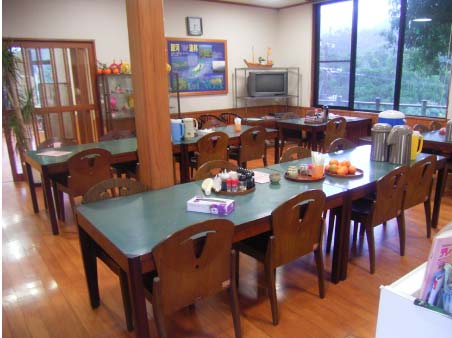 Kimotsuki town has traditional events that have been passed down for hundreds of years, from generation to generation. A gourmet event where visitors can savor spiny lobsters, Kimotsuki's specialty,has been held more than 30 times. Here, we introduce popular traditional events that advertise the charm of the town.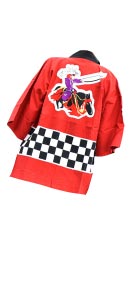 Nagoshidon is a summer festival held on August 14th every year. This festival is a traditional event that continues to be held in Kimotsuki town for more than 600 years. After holding a Shinto ritual at Hirata shrine in the Kishira area, Kanme is shown and dedicated to the god of the sea in the Kishira beach. Finally, visitors join Chinowa-kuguri (passing through a hoop made of kaya grass) to pray for avoiding disasters and bringing good luck. In recent years, dancers of Kanme and those who assist in holding the festival on the day are widely invited from inside and outside the town.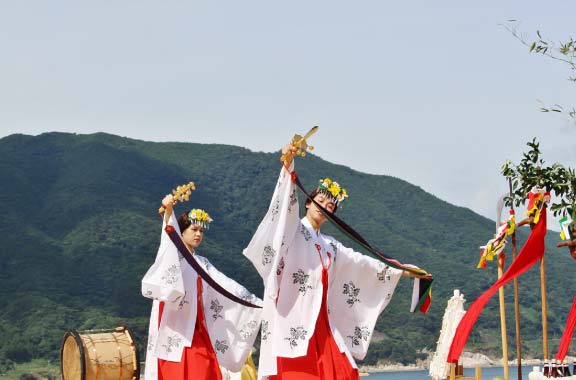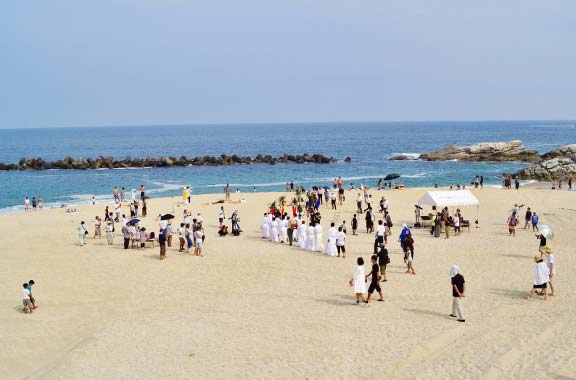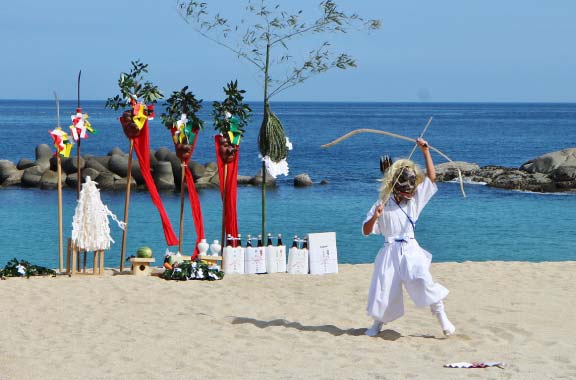 "Yabusame (horseback archery)" is a traditional ritual where a boy wearing beautiful vivid "kariginu" (traditional informal clothes worn by Court nobles) shoots an arrow at a target while riding on a running horse. The horseback archery held at Shijukusho shrine every October is dedicated to pray for an abundant harvest. This Shinto ritual which started from about the first half a the 12th century has more than 900 years of history. "Yabusame festival" is held at the same time and this is the traditional event that is enlivened by the locals.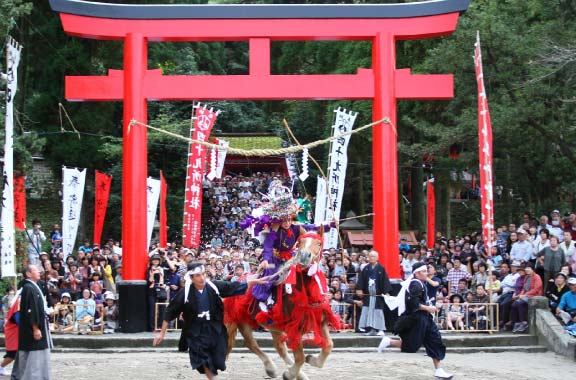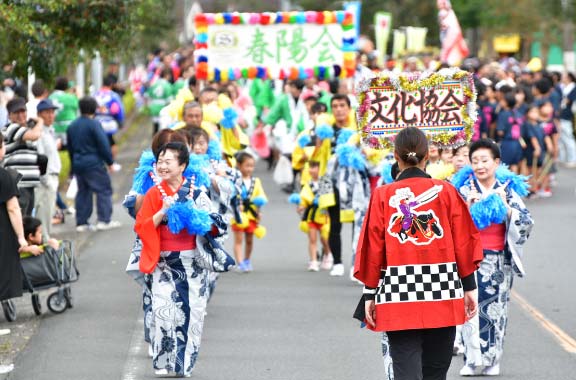 "Eggane" is a name for spiny lobsters. Kimotsuki town has one of the largest catches of spiny lobsters in Kagoshima prefecture, which are also excellent in their taste. The restaurants in the town provide special Eggane cuisine during the period of the festival so you can enjoy eating a variety of dishes. In addition, Eggane miso soup is passed out at an event held at Uchinoura Bay in the autumn.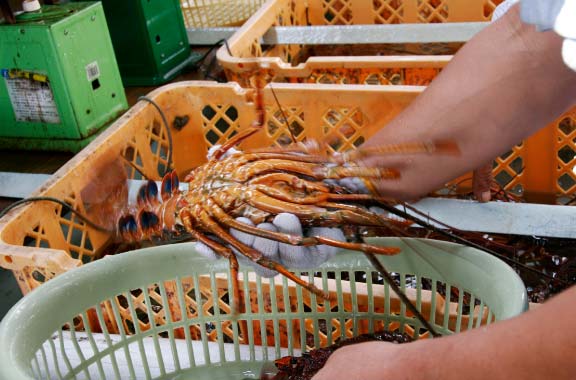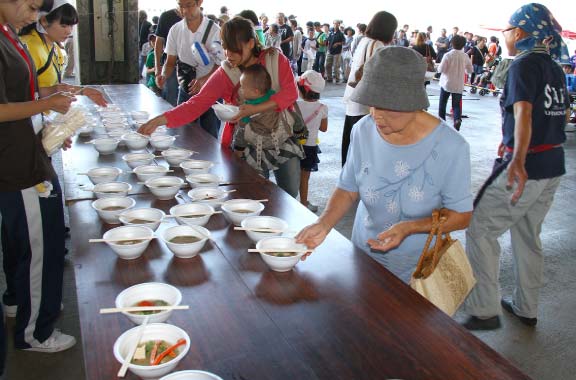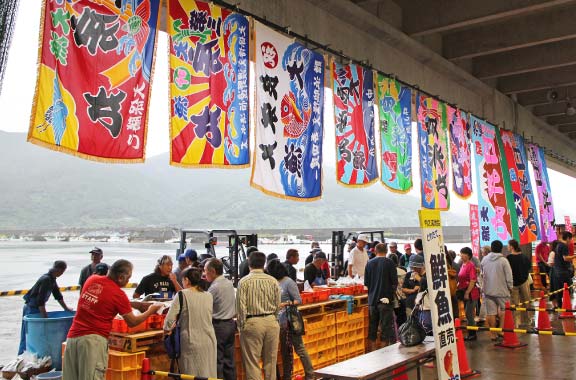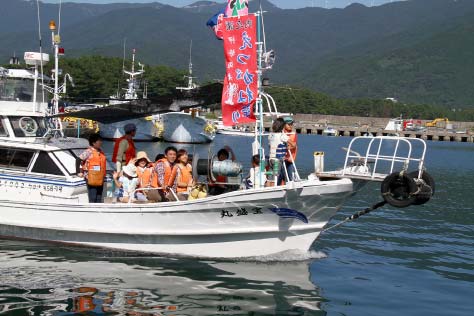 You can have a cruising experience only on Saturdays and Sundays in September, during the period of the Eggane Festival. Enjoy seeing the view from the sea while hearing the explanation made by a boatman who knows Uchinoura and the sea in and out. How about fully enjoying the nature of Kimotsuki together with tasting a spiny lobster cuisine?
The event date/ Saturdays and Sundays in September (This is the date the event was held in 2019. The event date of 2020 is unfixed.)
Price/ 2,000 JPY per adult, 500 JPY per high school students or under, preschool children for free
Reservation and contact/ 0994-67-2888 (Kimotsuki Tourism Association)